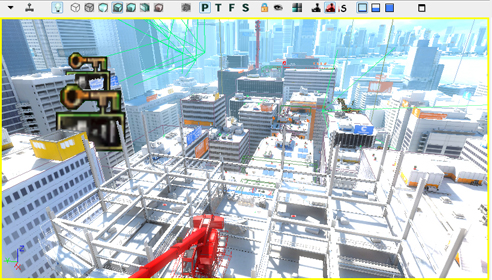 One of my favourite games is definitely Mirror's Edge and I'm very exciting that we can now create our own maps for Mirror's Edge. To do so, you need a full copy of Unreal Tournament 3 because you must copy your UT3\Binairies folder into your Mirror's Edge\Binairies folder. Then, you just need to run "MirrorsEdge editor" like other UE3 based games.
To create a map, you need to know 2 things:
– You can only save your maps by erasing the map called "Tutorial_p.me1" in your EA Games\Mirror's Edge\TdGame\CookedPC\Maps\SP00" folder
– If you use the Play In Editor, you will notice that Faith dies after a minute, but this bug doesn't happen if your launch your map in the game
Ok, there are many bugs and it's really hard to create a map, but it's Mirror's Edge 😀 !