Category Archives: Uncategorized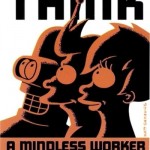 Hello fellows,
So here is a little update about what I am doing right now. I completed my internship last month at Asobo Studio as a Level Designer where I was working on an Undisclosed Triple A Game. But then I got a job in the UK so I didn't stay there. I'd like to thank Asobo Studio for giving me the opportunity to work and learn from them (and the opportunity to stay as well :p). Those guys are creating one cool game, so keep an eye on them.
Right now, I am working at Climax as a Level Designer on an Undisclosed Triple A Game (another one, dude !).
Sorry for the (very) late update :p.